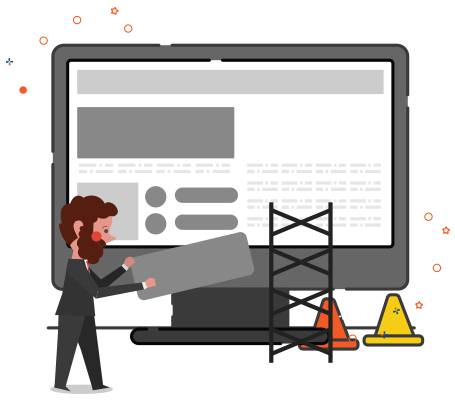 "Design is thinking made visual".
When it comes to online marketing, your website is the first impression that your potential customers have of your business. Hence your website needs to be positive and impactful for your customer to select you over others. For all the clients who are looking for specially tailored website with all their USPs highlighted and a unique look and feel to reflect their business, Hetalarts is the right partner.
"The automated websites lack the beauty of art and creativity." With our customized web development and website designing services we help our clients gain better leads, increased sales, and enhanced visibility by ranking your business at the top in search engines pages.
We offer complete range of web designed solutions to suit customer's needs, which includes
Brand website
Corporate website
Brochure website
Catalog website
Ecommerce website
One page Website
Comprehensive Portal
Website redesign and maintenance
HTML, XHTML and CSS W3C compliant websites
HTML5/ CSS3 based Website
Website Features
HTML
Wordpress
CodeIgniter Web Framework
PHP
ASP Dot net
Responsive and browser compatible
SEO friendly
Global security standards
B2B or B2C websites
Portals
Hetalarts" A Website Design and Development Company Mumbai, India.
Portfolio
Web Design & Development
First impression counts - that's especially true for your business website.