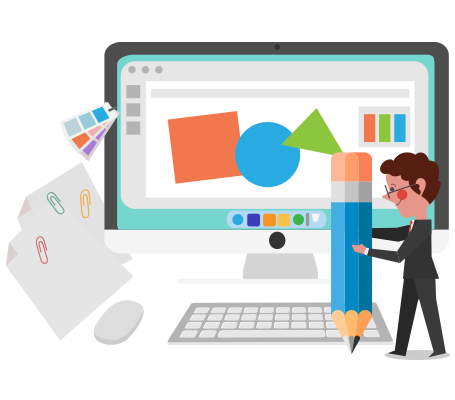 We build an engaging community for your brand and connect with potential customers on social media to ensure optimal ROI.
Hetal Arts team of Social Media have extensive experience building social media communities across Facebook, Twitter, Instagram, LinkedIn, YouTube, Pinterest, Quora and blogger networks. With the right mix of creativity and analytics, our social media marketing company in India will create campaigns and tell your brand story in an engaging and compelling manner. Our goal is always to engage your customers and drive business results.
Highlights:
Defining the Communication Strategy.
Brand Awareness and Marketing
Visual Social Marketing : Creating Powerful Visuals to Support Your Strategy with (DIY) Softwares.
Engaging With Followers - Connect rather than Sell Strategies.
Creating Work Flow using proven tools.
Setting up Ad Campaign.
Analysing & Measuring the results.
Know about automation softwares for likes & follows.
Useful for:
Business Entrepreneurs
Corporate Employees
Startup Brands
Housewives
Students
Freelancers
Portfolio
Social Media Marketing
A goal is to allow customers grow their audience and expand reach.