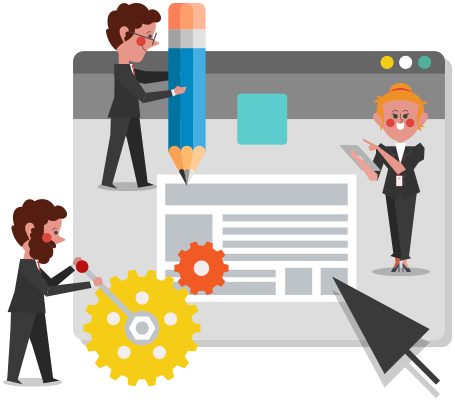 E-Commerce, also known as e-Business, or electronic business, is simply the sale and purchase of services and goods over an electronic medium, like the Internet. It also involves electronically transferring data and funds between two or more parties. Simply put, it is online shopping as we commonly know it.
There are different E-Commerce websites for every field. The most common type is retail selling, but there are many others too, like auction websites, business-to-business services, music portals, consultancy websites, finance management websites, and the like.
Hetal Arts, a professional E-Commerce Web Development Company carefully understands your products, your customers and your business processes and then brings a comprehensive E-Commerce solution customized to your business requirements.
We have successfully implemented online stores in different industries for our global clients. Our strength lies in integrating an attractive design that is beneficial to your brand backed with the latest technology development platform to extend your business on the web.
E-Commerce features
Product Categories & Multi-Level sub categories
Add/Edit/Remove categories, products and reviews
Advanced Product Search facility
Reviews on Products & their ratings
Products on Sale
User Account creation
User Account maintenance
Shopping cart status
Address book for multiple shipping and billing address
E-mail notifications
Secure transactions with SSL
Breadcrumbs for easy site navigation
Statistics for products and customers
Contact customers directly via email or newsletters
Manage Orders
Multilingual support
Multicurrency support
Support for static and dynamic banners with full statistics
Shipping module integration
Logistic / courier integration
SMS gateway integration
Payment gateway integration
MIS reporting for Sales, Stock
Vendor module for multiple vendors
Multiple search options
Portfolio
E-Commerece Development
Hetal Arts, a professional Ecommerce Web Development Company.