About US
Company Profile
Empowering Brands with End To End Digital Solutions and Services
Hetal Arts a full service digital agency offering logical and bespoke solutions for brands and businesses since 2000. We are renowned for our strategic brand services, world-class creative work, and in-depth consumer research. Our team of creative, social, search, media and technology experts continues to be responsible for some of the most effective digital work for progressive brands.
Web & Interactive Design
We specialize in custom website development, using creative and cutting-edge technology expertise to customise everything from the look & feel to back-end systems that give rise to highly dynamic and interactive websites. It's our own way of enriching the digital eco-system.
Website Design
Web Application Design
Information Architecture
Digital Strategy
Copywriting
Search Optimization (SEO)
Branding & Strategy
We don't sell products, We make iconic brands. Make your brand hard to ignore, easy to love. Hetal Arts being a digital marketing agency we create concepts that will sync with online & offline communication strategy and help in building a strong brand image.
Logo Designing
Corporate Identity
Brochures & Catalogues
Print & Packaging
Social Media Strategy
Web & Application Development
Hetal Arts has been building web applications for over a decade, from automation to education we have built solutions for practically every type of industry out there.
Front and Backend Web Development
iOS (iPhone & iPad) Development
Android Development
API Integrations
Shopping & E-Commerce Integration
Content Management Systems (CMS)
Craft CMS Development
WordPress
Angular JS
Our Process
Our Work process
The Web Site Design and Development Process
Planning
Using the information gathered, it is time to put together a plan for your web site. This is the point where customer can Review or Create an SEO Strategy, Create the Website Sitemap And Can Review Content
Designing
It's time to determine the look and feel of your site. Target audience is one of the key factors taken into consideration. Communication between customer and designer is essential to match customer needs and taste.
Development
The developmental stage is the point where the web site itself is created. This involves writing valid HTML / CSS code that complies to current web standards, maximizing functionality.
Testing and Delivery
At this point, your web designer will attend to the final details and test your web site. This marks the official launch of your site, as it is now viewable to the public. And later we can maintain the site for further updates.
Perfection at its finest
Founder
The Journey from Freelance Web Designer to Digital Agency with Hetal Vakil.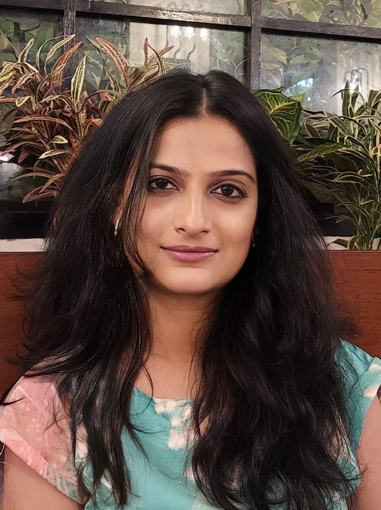 Hetal Vakil has established a reputation as a successful entrepreneur and well-respected voice in the design community.
She founded Hetal Arts to build a digital agency committed to high-quality web design & development, interaction design, and user-interface design. Formally trained as a designer have learnt Advance Diploma in Computer Art (Web Designing and Multimedia) with A Grade from 1996 to June 1998 (Print, Video, Modeling & Multimedia) from Edit Institute.
She has worked with Kwebmaker a full-service digital agency. She believes Indians play a major role in the Global digital landscape.
She managed to bring in the right kind of leadership and expertise that is required to grow a company and convert it into a bankable brand.
Hetal is passionate, creative and a person of many talents. Her interests include calligraphy, mehendi designs and e-cards. She has always respected human values and volunteer work has taken up a lot of her early adult life.
"I believe in perfection at every stage and my creative passion allows me to keep the lines of communication wide open and reciprocal. Customers are well informed and empowered from inception to project review and beyond. Hetal Arts has been and will certainly be a front-runner in adding value to the digital eco-system."
– Hetal Vakil
do you want to start a project?